The School Day and Lunches
School Times
There is a member of staff on the playground from 8:30am
The school day begins at 8:45am
The school day ends at 3:00pm
Our Breakfast club is open every day and begins at 7:45am. Children are provided with a range of cereals, toast, fruit and juices and a selection of quiet activities provided up until the start of the school day. The charge for Breakfast Club is £2.00 per session.
After School Club runs daily from 3pm until 4:30pm. Premier Sports deliver a range of sporting activities. This is free of charge.
Free School Meals
If your child is entitled to free school meals, the meal choices are completed on The Farm Kitchen website.
School Meals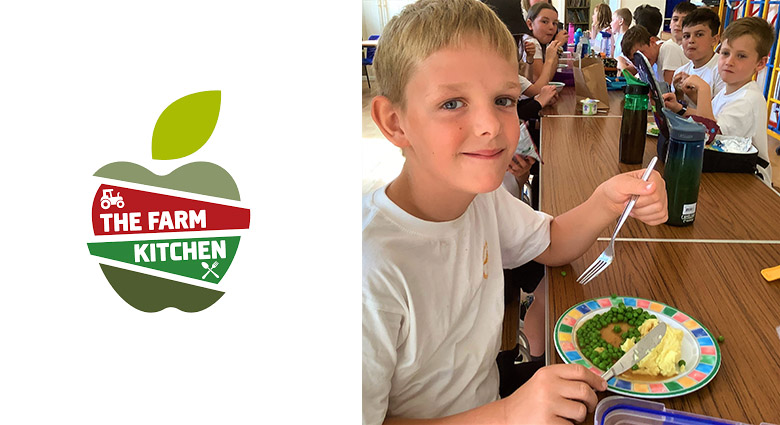 Meals 2 Your Door supply our freshly cooked, locally sourced, and delicious meals straight to our door every day. They pride themselves on finding the highest quality local produce from our villages, which not only cuts food miles, but it also puts nutrient rich, mouth-watering food on plates for our children to enjoy. Using our local chef means we can put on special themed food days, such as for Halloween, Christmas or even topic related food to give the children a meal to remember. 
There are a large variety of meals to choose from to ensure children try new flavours and cuisines. Meal choices, including vegetarian options, are selected on a 2-week rota. If hot meals aren't for you, then you can choose a healthy packed lunch instead. Feedback from pupils and staff has been excellent and current uptake is high. Why don't you give it a try too? 
Meals cost £2.40 daily and if your child is eligible for free school meals, you order in the same way. Infant children receive the meals for free as part of the Universal Free School Meal scheme.
Contact the office for more details.